Former BigLaw Partner Specializing in Corporate, Licensing, Privacy and Related Intellectual Property Issues to Recruit Partners in the Bay Area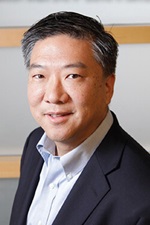 Hanover, MD (May 16, 2017) — Major, Lindsey & Africa (MLA), the world's leading legal search firm, today announced that Richard Hsu has joined as a Managing Director in the Partner Practice Group, based in the firm's San Francisco office. Richard represents attorneys, individual partners and partner groups in the lateral marketplace and executes targeted searches for law firm clients. He has close relationships with his candidates and clients and serves as a trusted advisor to attorneys who are evaluating their careers.
Prior to joining to Major, Lindsey & Africa, Richard was a Partner and Global Head of the Intellectual Property Transactions Practice as well as Co-Chair of the Privacy and Data Protection Practice at Shearman & Sterling's Silicon Valley office. He was also Co-Head of the firm's Technology, Media and Telecommunications (TMT) Industry Group and is a CIPP/US/E, CIPM and CIPT Certified Privacy Specialist.
"We are delighted to welcome Richard to our highly successful Bay Area team," said Kirsten Vasquez, Partner and Executive Director of Law Firm Recruiting at Major, Lindsey & Africa. Richard is one of the industry's most experienced law firm partners in the Bay Area, and his unique combination of legal, media and corporate leadership experience will be a major asset for our law firm clients and the market's most sought-after candidates in Northern California."
Famous for his American Bar Association award-winning podcast interview series, HsuUntied, Richard maintains a strong and vibrant presence in the legal, business and technology community. He is also the creator and producer of his Legal Marketing Association award-winning blog, HsuTube, where he makes videos with his daughter to explain intellectual property and licensing issues.
"After nearly 25 years in private practice, I have always thought that being a legal recruiter would be the perfect way to combine my legal experience and strong network of relationships," said Richard. "I already knew so many of the professionals at Major, Lindsey & Africa and with the firm's marquee name and platform, joining them was a very compelling decision."
Before joining Shearman & Sterling, Richard was a Partner at King & Spalding and was former Managing Partner and Practice Group Leader at Townsend LLP, where he was part of the management team that led the merger with Kilpatrick Stockton to form Kilpatrick Townsend. Prior to joining Townsend, Richard was at Venture Law Group and was also former General Counsel at Cyrano Sciences, Inc. (acquired by Smiths Detection), a venture capital backed company founded by Caltech Nobel Laureate Robert H. Grubbs.
Richard is currently on the Advisory Board of the Kernochan Center for Law, Media and the Arts at Columbia Law School and the Mission College Center for Innovation and Technology (MC²IT), was a former faculty member for the Practicing Law Institute (PLI) and Stanford Director's College and former Executive Committee member of the California State Bar IP Section.
He earned his J.D. from Columbia Law School and his B.S. in Engineering from Caltech.
About Major, Lindsey & Africa
Founded in 1982, Major, Lindsey & Africa is the largest and most experienced legal search firm in the world. With 26 offices worldwide, Major, Lindsey & Africa has earned recognition for its track record of successful general counsel, corporate counsel, partner, associate and law firm management placements. The firm also provides law firms and companies with highly specialized legal professionals on project, interim and temporary-to-permanent hire basis. Combining local market knowledge and a global recruiting network, Major, Lindsey & Africa recruiters are dedicated to understanding and meeting client and candidate needs while maintaining the highest degree of professionalism and confidentiality. The firm considers every search a diversity search and has been committed to diversity in the law since its inception. Major, Lindsey & Africa is an Allegis Group company, the global leader in talent solutions.
To learn more about Major, Lindsey & Africa, visit www.mlaglobal.com.