Albers to focus on business development for pan-European counsel and senior-level searches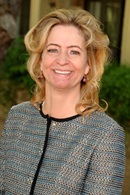 NEW YORK — December 8, 2016 — Major, Lindsey & Africa, the world's leading legal search firm, today announced that that Tanja Albers has joined as In-House Practice Leader for the EMEA region, based in the firm's newly opened Amsterdam office. Tanja works closely with corporate clients to understand their requirements and execute strategic searches for executive level legal talent as well as general counsel throughout Europe, the Middle East and Africa.
Tanja joins Major, Lindsey & Africa after 12 years with Laurence Simons International (LSI), where she led a high-performing team across offices in Amsterdam, Paris, Geneva and Milan. As European managing director, she sat on the LSI global management team and was also one of that firm's key business developers, regularly hosting and speaking at global general counsel events.
"We are very pleased to welcome Tanja, who bring a wealth of experience and market knowledge to Major, Lindsey & Africa," said Brent Harris, Executive Director, International Operations. "We firmly believe that we are now ideally positioned to build upon our success to date, expand our reach throughout EMEA and ultimately dominate the corporate legal search space within the region."
Tanja studied law at the University of Amsterdam where she qualified as a Dutch lawyer in 1997. She entered private practice as a commercial and litigation lawyer, first with a boutique firm for three years, then with long-established Netherlands-based top-tier law firm Houthoff Buruma for four years. She then joined a global search firm in 2004 in Amsterdam, and focused on servicing and further developing the in-house counsel client base across Europe. Tanja speaks four languages—Dutch, English, French and German—and has lived in Germany and France in addition to the Netherlands.
About Major, Lindsey & Africa
Founded in 1982, Major, Lindsey & Africa is the world's largest and most experienced legal search firm. Combining local market knowledge and a global recruiting network, Major, Lindsey & Africa has earned recognition for its track record of successful general counsel, corporate counsel, partner, associate and law firm management placements. The firm also provides law firms and companies with highly specialized legal professionals on project, interim and temporary-to-permanent hire basis. With 25 offices worldwide, Major, Lindsey & Africa recruiters are dedicated to understanding and meeting client and candidate needs while maintaining the highest degree of professionalism and confidentiality. The firm considers every search a diversity search and has been committed to diversity in the law since its inception. Major, Lindsey & Africa is an Allegis Group company, the global leader in talent solutions.
To learn more about Major, Lindsey & Africa, visit www.mlaglobal.com.